Portfolio of Winemakers
Richard Arrowood

Born in San Francisco and raised in Santa Rosa, California, Richard Arrowood started his winemaking career in 1965 at Korbel Champagne Cellars, after earning a degree in organic chemistry at California State University, Sacramento and completing graduate work in enology at California State University, Fresno. From Korbel he moved on, first to United Vintners, then Sonoma Vineyards, and in 1974 was chosen by the founders of Chateau St. Jean Winery to become their first employee as winemaster and, eventually, executive vice president. Chateau St. Jean wines quickly received critical acclaim and Richard gained a worldwide reputation for producing superb wines. In April 1990, after 16 years with Chateau St. Jean, Richard once again moved on — to devote himself full-time to Arrowood Vineyards and Winery. It is here that Richard has been able to achieve his goal of producing wines of singular, exceptional quality — without compromise. His original plan was to produce reserve quality Chardonnay and Cabernet Sauvignon only, however, Richard's drive and passion for making wine left him unable to resist working with unusual varietals and what he considers to be exceptional fruit. The Arrowood portfolio has expanded to include limited quantities of Merlot, Viognier, Pinot Blanc, Late Harvest wines, Malbec, Syrah and a few special reserve wines. Richard and his wife Alis, have recently opened their new winery – Amapola Creek.
Cathy Corison
Cathy Corison discovered her passion for wine while pursuing a bachelor's degree in biology at Pomona College in Claremont, California. Inspired by the notion that wine is "alive at every level," she went on to receive a master's in Enology from U.C. Davis in the mid 1970's. Almost 30 years of winemaking for others, including Chappellet Vineyard, Staglin Family Vineyard, York Creek Vineyards and Long Meadow Ranch, honed her skills and left her eager to express her own winemaking voice. In 1987 she made the first vintage of Corison Cabernet. Cathy handcrafts her Napa Valley Cabernet Sauvignons from some of the finest vineyards in the Napa Valley — a region she believes can make Cabernet as well, or better, than any other place in the world. These benchland vineyards are located between Rutherford and St. Helena, where deep, stony alluvial soils promote the ideal growing conditions for the Cabernet vine. These vines regularly produce some of the most concentrated and superbly ripened fruit anywhere. Cathy's winegrowing philosophy is to make complex wines that walk the fine line between power and elegance. Her winemaking techniques are very traditional, using only small French oak barrels sourced from several forests for complexity. It is her job to let the vineyards speak.
Marco DiGiulio

Marco DiGiulio was born and raised in San Francisco, California, shortly after his parents had emigrated from Tuscany and become successful Bay Area restauranteurs. Along with wonderful Italian meals, wine was an everyday part of their North Beach household life. As a result, Marco inherited his family's appreciation for great wine and food. Marco developed an in-depth knowledge of winemaking and viticulture through education and experience in the industry. He graduated with a degree in Fermentation Science from the University of California at Davis in 1985. After two years at Buena Vista Winery, Marco worked as cellar master at Pine Ridge Winery for more than four years. His next stint was as the production manager for Atlas Peak Vineyards, followed by his 1994 appointment as winemaker for Pezzi King Vineyards. Just before the 1995 harvest, he became the winemaker at Pepi Winery in Oakville. While making Pepi Wines, he also took charge of the Lokoya brand after the death of celebrated winemaker and mentor Greg Upton. It was at Lokoya that Marco's reputation for making world-class Cabernet Sauvignon was first established. Marco's wealth of experience and love of winemaking enables him to craft the finest wines from the rugged landscape that provides his inspiration.
Andy Erickson

Andy Erickson has lived and worked in the Napa Valley since 1994. That year, Andy left life in San Francisco to pursue a dream of growing grapes and making wine. After harvest 1994 at Stag's Leap Wine Cellars, he worked under John Kongsgaard at Newton Vineyard. Following three years of marketing wine barrels for Seguin Moreau, France's leading cooperage, Andy went to UC Davis to study enology, at the same time working with Spottswoode and Saintsbury wineries. Immediately after receiving his graduate degree, Andy was hired as the assistant winemaker at Harlan Estate in Oakville. He worked there until spring of 2001, when he was named winemaker at Staglin Family Vineyard in nearby Rutherford. Andy currently works as an independent consulting winemaker, making wine for Dancing Hares Vineyard and Ovid Vineyards in the Napa Valley, and Jonata in the Santa Ynez Valley. Inaugural wines from each of these new wineries will be released in 2007 and 2008. Andy also makes wine for Hartwell Vineyards in Stags Leap, and was hired as winemaker for Arietta and Screaming Eagle in 2006.
Ehren Jordan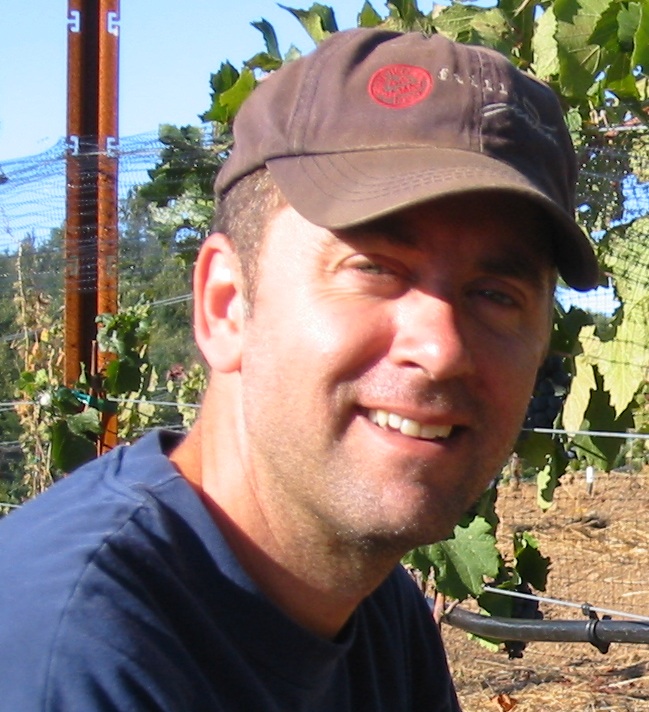 Has a degree in art history and archeology. He learned his craft while apprenticing in France then became winemaker for the Neyers Vineyard back in the US. He is currently winemaker at Turley Wine Cellars and his own label, Failla Wines.
Greg LaFollette

Growing up in Europe, Greg La Follette developed a respect and understanding of the Old World's philosophy of winemaking. He studied winemaking at UC Davis and then went to work in probably the best laboratory he could—Beaulieu Vineyard under the direction of legendary winemaker André Tchelistcheff. From there, Greg moved on to Kendall-Jackson, Hartford Court and then Flowers Vineyard & Winery, the first winery to build a solid business and make stellar wines in the remote ridgetops of the Sonoma Coast. Greg has built a remarkable reputation creating and nurturing some of California's finest wines, particularly Pinot Noir and Chardonnay. He is probably best known for his role as winemaker and general manager for Flowers Vineyard & Winery. Greg has earned many awards and honors. Here are just a few:
"The Best of the Best" for both Chardonnay and Pinot Noir by Wine Spectator magazine for his work at Flowers Vineyard & Winery
"Artisan Winery of the Year" by Wine & Spirits magazine in 2000 and 1999 for his work at Flowers Vineyard & Winery
"Top-rated Chardonnay in the World" by Wine & Spirits magazine for his 1998 Porter-Bass Chardonnay
"Artisan/Winery of the Year" by Wine & Spirits magazine in 1995 for his work at Hartford Court winery
Brian Maloney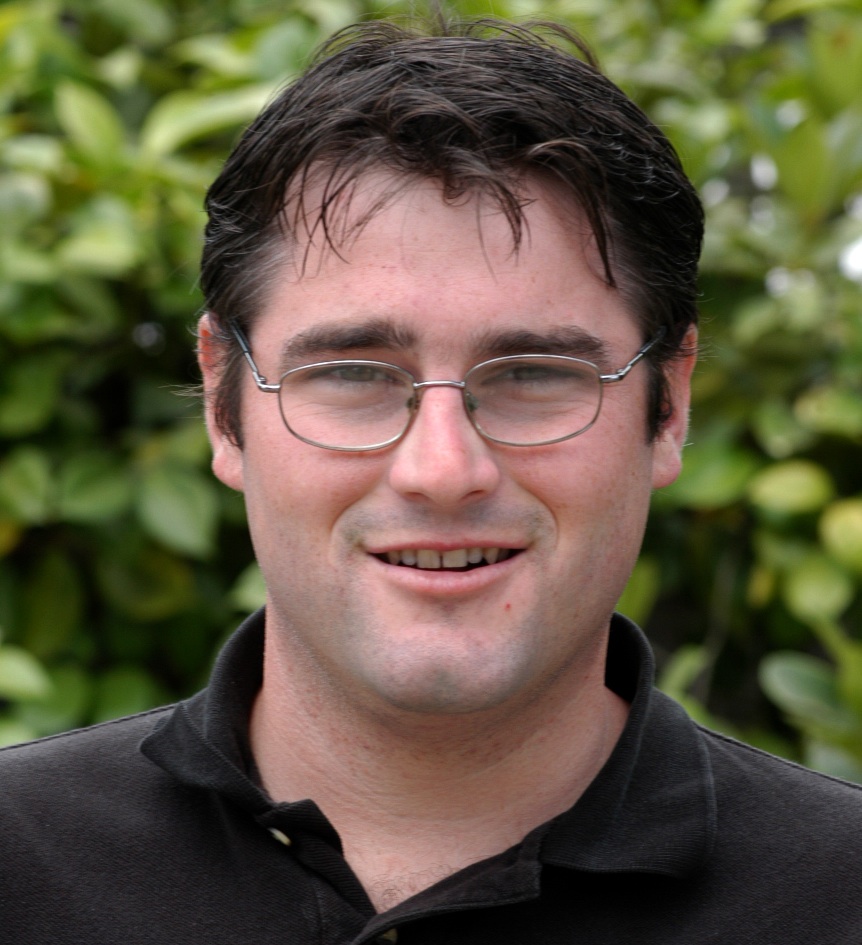 Spent his youth on a sheep and cattle ranch in Petaluma, California, learning the intricacies of agriculture and the importance of hard work. Inspired by the story of his great grandfather, Brian left the family farm to study Enology at The University of California at Davis and graduated in 2003. He worked his first crush at one of DeLoach's neighbors in the Russian River Valley, Balletto Vineyards. At Balletto, Brian was able to learn the workings of Pinot Noir and Zinfandel, falling in love with the tasty potential of Sonoma's famed grapes. His winemaking talents and natural way with the land were quickly noticed by DeLoach's former winemaker, Greg LaFollette, who recruited Brian to join the DeLoach team in 2003. Brian quickly proved himself to be an invaluable member of our winemaking team, moving from Assistant Winemaker to Associate Winemaker to Winemaker in a very short time.
Drew Neiman

Drew Neiman attended the proverbial school of Kongsgaard (matriculated in 1994, graduated 2006). He started by helping during harvest at Newton Vineyards; from 1996-2002 he was a cellar worker at Luna vineyards; from 2002-2006 he was Assistant Winemaker at Kongsgaard Wines and Arietta Wines. He established Neiman Cellars in 1997 with a minimal intervention winemaking philosophy.
Aaron Pott

Aaron Pott's curiosity in wine began at the young age of 9 when he ordered a glass of wine in a venerable Parisian bistro. When the waiter responded - in halting perfect English - that "milk is for babies" and promptly produced a glass of watered down red, Pott realized that wine was a beverage of choice for adults and immersed himself in the world of wine trivia. Studying oenology at the University of California, Davis, Pott delved into all aspects of the theory of winemaking, including practical application by working part-time in the research laboratory at Robert Mondavi Winery. He completed his education with a master's degree in Viticulture from the Université de Bourgogne in Dijon, France. Pott immediately took the position of assistant winemaker at Newton Vineyard, under winemaker John Kongsgaard. It was at Newton - under the wing of his first great mentor - that Pott would be introduced to Michel Rolland. At many tastings with Kongsgaard and Rolland (set up by legendary wine collector Dade Thieriot), Pott tried to convince Rolland to find him a job in France - pulling hoses around a dark cellar and working on his language skills. Rolland soon sent word that he had found the ideal position - winemaker at Château Troplong Mondot, Premier Grand Cru Classé St. Emilion. Pott would thereafter become winemaker and general manager of Château La Tour Figeac Grand Cru Classé St. Emilion. Pott worked for nearly six years making wine in France before returning to the States to take a position with Beringer Wine Estates. As a winemaker for the company's international brands in France, Italy and South America, he had the pleasure to work with French winemakers Jean-Louis Mandrau, formerly of Château Latour and André Porcheret, whose resume included the Hospice de Beaune and Domaine Leroy. Pott's duties expanded in 2001 as winemaker at St. Clement in St. Helena. In 2004, he accepted the position as winemaker and general manager at Quintessa. In 2007, Pott formed "Huis Clos Wines" and is dedicated to consulting for a limited quantity of notable producers as well as making wines of his own. Pott lives at his self proclaimed "Châteauneuf du Pott" on the dizzying heights of Mt. Veeder with his wife Claire and daughter Tosca.
Gerhard Reisacher

To know the history of Delectus Winery is to look back through a couple centuries of winemaking in Austria. Owner and winemaker Gerhard Reisacher has wine and viticulture in his blood - he's an eighth-generation winemaker who grew up in a small wine village south of Vienna. He first got his fingers dirty by working alongside his father in the vineyards as a boy, and subsequently attended Austria's premier winemaking college, graduating with four degrees, including winemaking and viticulture. Gerhard was first captivated by Napa Valley after tasting numerous wines from the region, which a college housemate had "liberated" from the family's cellar. For him, they were entirely unlike anything he'd tasted before in European wines. He sensed a raw, unlimited potential in these Napa Valley wines and soon thereafter, packed all his belongings, including twenty-nine bottles of self made wine, and began his journey to Napa Valley. He has not looked back since. At first, Gerhard worked in the trenches at local and highly regarded Monticello Cellars, Far Niente, and Pine Ridge Winery. There, he spent long days in the cellar learning American production techniques and enhanced his winemaking skills. At night he honed his English speaking skills by watching reruns of Magnum P.I. As his English and winemaking skills progressed, he found himself working at Clos Du Val, where he was assistant winemaker and later viticulturist. During this time Linda Reisacher, who would later be introduced to Gerhard and soon after become his wife, was involved with the wine business in her own career. Gerhard and Linda launched Delectus Winery in 1995. Having established relationships with several of the best growers in the region, Gerhard and Linda set out to produce stellar wines they most enjoy: distinctive red wines that are big and bold without being overpowering. Each wine expresses a sense of place or terroir from carefully selected single-vineyard sources.